The IVF Success Program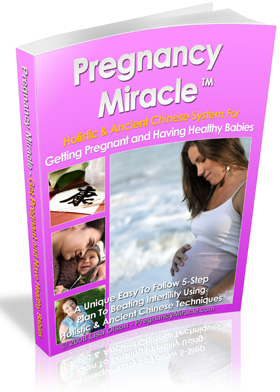 What the Pregnancy Miracle Program is about?
Pregnancy Miracle claims to help women get pregnant  – even those with tough infertility problems.
Does it work?
I can't say as I haven't yet followed all the principles outlined in the book. However some women claim to have success by following the techniques outlined in the book.  The book embraces both western and eastern medicine so is filled with information about alternative therapies – some of which are even free. This is good news as adding additional therapies to your program when doing IVF can get very, very expensive.
The book is not for the faint hearted. There are some lifestyle changes you need to make if you want to increase your chances of getting pregnant. The book comes complete with a planner and journal so you can document your progress and apply changes specific to your own personal circumstances. Part one of the book outlines broad fertility issues whilst Part Two outlines some of the lifestyle changes required to help improve your fertility. Some of the standard things like stopping cigarette smoking, limiting alcohol consumption and not doing drugs are discussed as well as some dietary suggestions.
What is interesting is an overview of some common products that may just kill your fertility – such as lubricants and some cosmetics. Part Three outlines emotional health and some rituals for improving fertility as well as some alternative practices that you can even do at home. Part Four outlines the IVF process and what to expect. Part Five is the meaty part that enables you to create your own individualized plan and is dependent on what the medical reasons are for your inability to conceive.
There are some nice pictures in the book which makes a change from some of the books that only contain text.
The book is written by a women who had unexplained infertility and finally got pregnant after her first round of IVF and after following all the practices that she outlines in her book.
Pros:
This is the only book that I have come across that actually contains some information about steroid treatment to suppress your immune system so was particularly relevant to me.  I like the personal planner that comes with the book so I can outline a program tailored specifically for me. I also like the fact the book outlines acupressure points and shows me how I can do this myself.  I think following this and doing this will help me save a little cash which is a good thing.
Cons:
Some of the brand names of the food products appear to be for products that are only available in the US products however this is only a small part of the book and I have found some substitute products. The book isn't as detailed in regards to exact quantities of vitamins you need to take as Francesca Naish's book on "Natural Fertility." Frankly I am glad about this. That other book contained almost too much information and really did my head in when I tired to buy those exact same quantities in one pill – it just didn't work. I think I ended up walking out of the pharmacy with a truck load on vitamins and I am still not pregnant.
Overall the book was nicely structured and easy to read. I am planning on adopting the techniques in the book while I am having a break from IVF. My major challenge is to lose those excess kilos as well as adopt the other practices. The book is well priced at around $40 and has a bunch of extra included with it.  The best part was that I could download instantly online on my computer. No wonder  the Borders and Angus & Robertson bookstores have gone into administration.
You can check out the IVF Success Program here. Personally I am not a big fan of the big sales copy on the site as I hate long letters but the book itself is very good.
Future IVF Book Reviews
Making Babies
Natural Fertility